Taper Lock Bushes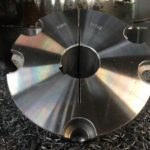 Taper Lock Bushes facilitate a quick method of securing a sprocket, pulley or coupling to a wide range of metric and imperial dimensioned shafts. Sprockets Australia stocks both metric and imperial Taper Lock Bushes in sizes from 1008 through to 6050. Larger sizes can be made to order. Available in both steel and stainless steel.
Taper Lock Hubs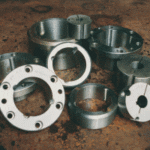 Weld on hubs are available to suit most Taper Lock Bushes. Available in sizes 1210 through to 6050.
QD Bushes
American style QD Bushes stocked in a range of sizes including E, F, JA, M, N, SD, SDS, SF, SH, SK.